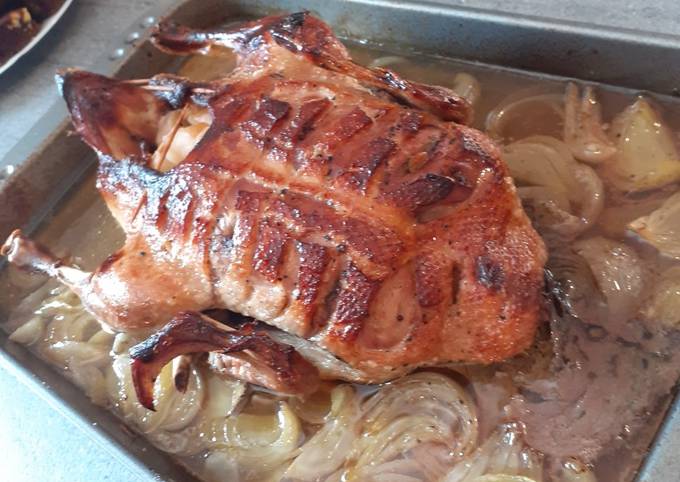 The duck meat will be buttery soft and delicious if you make it based on this recipe!
2 hours and 30 minutes
Ingredients
1 whole duck
6 cloves of garlic
3 apples
2 heads of red onion
3 tablespoons of honey
1 dl beer
salt to taste
pepper to taste
2 dl of water
Preparation
I start by peeling and dicing the apples. I stuff myself nicely inside the duck!
I peel the garlic and poke it into the duck meat with a knife, and stuff the garlic into these holes. (I added the duck skin, but this is optional)!
I cut the red onions into larger slices and sprinkle them around the duck in the pan. I will add salt
I pepper the duck, pour the water over it.
I bake under the lid at 190 degrees C for 1-30 minutes. (I spread it with the beer and honey at intervals)
When the hour and a half has passed, I remove the lid and bake until golden brown. (Approximately 30 minutes)! On the way, you can still smear it with beer honey!